Our People
Patent Attorneys
List for search of posts and qualifications as classified by field
List for search in alphabetical order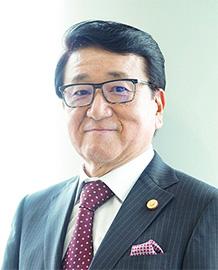 NAME
Hidekazu Miyoshi
ADMITTED
1978
JPAA ID NO.
8380
EDUCATION
Law, Waseda University
SPECIALIZED
Litigation, Trials, Intellectual Property , Copyrights, Unfair Competition Prevention Law
PROFILE
Mr. Hidekazu Miyoshi is a practicing patent attorney and the Chairman of Miyoshi & Miyoshi. He graduated from Waseda University's Law Department and since succeeding to the company presidency in 1989, has eagerly upheld the firm's tradition of meeting each client's needs in the best way possible. Mr. Miyoshi has extensive experience, especially in the field of patent litigation. He is also involved in client counseling and maximizing the protection of each client's intellectual property. Mr. Miyoshi served as Vice President of the Japan Patent Attorney's Association (1996).
He has also made numerous television appearances on NHK and other programs speaking on current trends in the field of industrial property. In his spare time, Mr. Miyoshi enjoys playing golf.